Mike Jensen's

Photography Workshops

---
Photography Programs & Lectures
A GREAT way to learn and keep growing during these restricting times.   Since the COVID breakout, Mike has been conducting classes and lectures via Zoom and other online tools.  He is very comfortable presenting online.
Mike Jensen is an experienced camera club lecturer and presenter. Here are a few of his programs!
---
Photography Tips and Tutorials
This is a new section on my website. I'll be adding more as they are developed. Check back. Also, I have plenty of tutorials on my YouTube channel.
---
COVID Cautions for Photography Workshops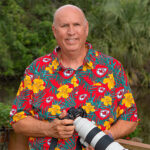 First, I hope each of you is healthy and well.  Many of you as my students and colleagues are also good friends so I have a sincere concern for each of you.
Next, as of March 15, 2021 I am fully vaccinated!  Yay!
During the COVID 19 Pandemic, I've been super obsessed at keeping things safe.  I've been working on new workshops for you for over a year and I've got some great ones!  Given President Biden's goal of getting everyone who wants a vaccination taken care of by early Summer 2021, that is when I'll target to resume some in person workshops.  Until then, please stay in touch and let me know if you need anything! ~ Mike
Ways

To Learn More!

---
Camera Clubs and Portfolio Clubs are a a great way to increase your knowledge about photography.
Intimate & fun!

JoCo Camera Club
The Johnson County Camera Club is based in Prairie Village, Kansas. Meetings are the second Monday of each month, September through June. Membership is open to all levels of experience. Whether you are a novice, advanced amateur, or professional photographer, your interest and talents are always welcome.
Professional & Busy!

Digital Dimensions
Digital Dimensions provides an active and enthusiastic environment for photographers of all backgrounds. Whether photography is a casual hobby or your profession, Digital Dimensions is the place for you. If you love photography, come check us out.
Learning

Exhibitions
Exhibitions are a great way to measure your progress.  An important thing to remember is that art is not a competition.  Even though "winners" are announced, the true value of art is that communication from creator to viewer.
Challenging

The Portfolio Project
The idea here is to choose a specific project.  This is a project you'll commit to working on for about 10 months.  You can choose something that really intrigues you, or something totally off the wall.  We'll help you drill down to a perfect project for you.  More info.
Photography Workshops & Photo Tours
A bucket list trip you'll want to repeat!

Tanzania 2020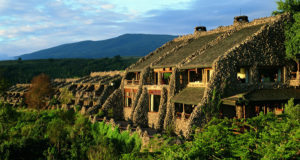 This will indeed be the trip of a lifetime!  Eight adventure filled days following "The Great Migration" on an amazing photo safari!  See the "birthplace of man", stay in "luxury" lodges along the way.  Learn how to get the shot of a lifetime in the field with Mike Jensen!  After the trip, Mike will work with you to help you process and print your images.  Non-photo traveling partner options also available.
Limited Availability - Nov. 23rd - All Day Intensive

Flash Photography Bootcamp
Here's your chance to finally learn to use your flash and up your skill set!   Mike Jensen is an award winning portrait photographer and guest instructor John Caulfield is a Certified Professional Photographer who is masterfully accomplished in the use of flash.
Learn A New Technique

Sunflower Light Painting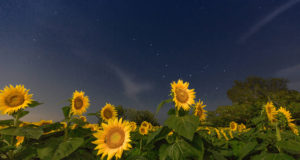 Learn how to create that ICONIC sunburst sunflower field shot at sunset.
As the sun sets and we transition in to Blue Hour, we will begin painting the sunflowers with light and taking longer exposures. If done right, these exposures will not only illuminate the sunflowers but also reveal the stars!
Canon Master Photographer

Mike Jensen
Mike Jensen is a Lenexa, Kansas based Sony master professional photographer & educator.
For many years Mike has taught Photography and Digital Creation/Editing at the collegiate level, workshops and photo tours.
Mike Jensen Workshops is based in Kansas City and many of his classes and workshops are local and locally based.  He also conducts workshops nationally and soon, internationally.
Mike has learned and been mentored by many of his contemporaries, and as such he has a tremendous desire to give back.
One such "pay it forward" project is called the Portfolio Project. It is detailed on the website Purposeful.Photography. The idea is to create a year long project which sticks to a written artist statement and the end outcome is only 12- 15 images.
Mike also participates in many local and regional art endeavors.  He has acted as juror at many local and state wide art shows.  Mike is a frequent guest lecturer at local camera clubs.