Hello!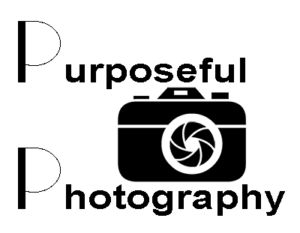 The first step in the portfolio project is to pick a project (or several) and write an artist statement.
     The idea of the approach is to shoot your images based on being a purposeful photographer driven by the desire to create images which match your project title and statement.  It should almost be as if you have created the images in your title and statement and all that is left is to press the shutter and edit the images!
---
The idea of the approach is to shoot your images based on being a purposeful photographer driven by the desire to create images which match your project title and statement.
---
Many times a first time participant will pick a project a bit too wide in subject, or a bit too hard to execute the first time through the process. Part of the process is for the facilitator and the group to read your project and artist statement.  Together, the facilitator (Mike) and the group will be invited to help refine the clarity of the project.
Please know that this process is done in a very supportive manner, but you should also be prepared to challenge yourself to change as a photographer.  Get out of your "comfort zone".
Each participant should use the form below to submit your proposed project.  At our first meeting we'll go over the projects and each participant will be asked to present their project.
---
Some Tips On Selecting A Project
You may find that the process of selecting a project and writing an artist statement are some of the hardest work you will do on this project. You will be encouraged to REALLY narrow down the subject of your project. For example, if you were to tell me that your project was "Landscapes of Kansas", I would encourage you to narrow down the scope to something that either might be a component of the landscape like barbed wire fences in Kansas, or rural churches in Kansas, or perhaps pick one subject like this church and shoot it throughout the year in different seasons, different compositions, sunrise, sunset etc.
Narrowing your project down makes you a more purposeful photographer.  You spend more time planning the shoots than scouting for subjects "that match your project title".    So, let's say you decided on the Rural Kansas Church for a project.  Photographing it in different situations for a year is a cool idea, but can you narrow it down more?  Can you focus on just the windows, or the doors?
Also, you are REALLY encouraged to plan a project in which you can go back to multiple times in case you either don't get the shot you want, or in case you're encouraged to try it a different way.
When Selecting A Project
Is it narrow enough?
Can I go back to reshoot a shot?
Will it evoke emotion in my viewers?
Will they understand what I am trying to convey based on both the artist statement and the photograph.
Make your project personal.  Something you've been itching to do for a while but just haven't gotten to!
---
Some Tips On Writing Your Artist Statement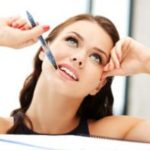 In my experience, writing this statement generally doesn't come easy! It usually requires some reflection and some input from others. You can ask your sig. other, spouse, best friend and other members of the portfolio project team for input.
Like An Elevator Speech
When I was an upcoming executive I was encouraged to prepare an "elevator speech".  A short talk about myself and my work that I could tell someone in the time it took me to ride from one floor to another in an elevator.    It was usually 25 words or less and I had it memorized!  Your artist statement should be the same way!  Make it easy to read, easy to speak and deliver.  Short, informative and to the point.
---
Many times I do not do a project with a group because I sometimes have several things going on at one time. With this portfolio project team, I will be doing a project. It's based on an idea I had when looking at a photograph of my grandson and I making pretzel dough.
---
The Hands of Time - A Photograph Essay by Mike Jensen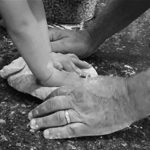 The human hand/s can convey so much about a person.  Just as the creases, wrinkles or smiles of a face can tell a story about someone, so can a view of their hands.
It is my desire to photograph the hands of my subjects in such a manner that my photographs tell a story to the viewer.  The hands may be shown in repose, work, play or posed in such a manner to evoke an emotion from the viewer to ask or wonder more about that person.  The viewer should want to know more about the person and what was happening at the time.
---
---
Please use this form to submit the info about your project.