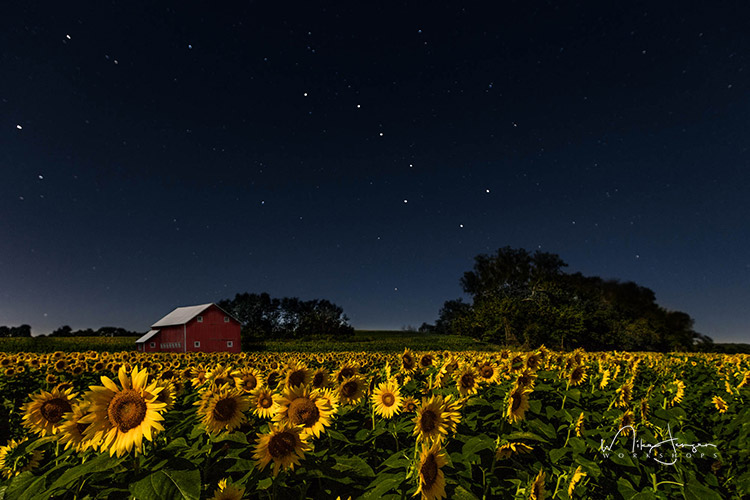 Getting Creative In Sunflower Photography
---
I've never been a big fan of shooting the "iconic" photo just because someone else did, and I have to have my version of it.  I'd rather create a new iconic photo.  So, I took a new approach to sunflower photographs in Kansas.  My first trip out I got there for sunset, took a lot of shots, but the conditions weren't great for the "iconic" starburst sunset shot, so I decided to stay later.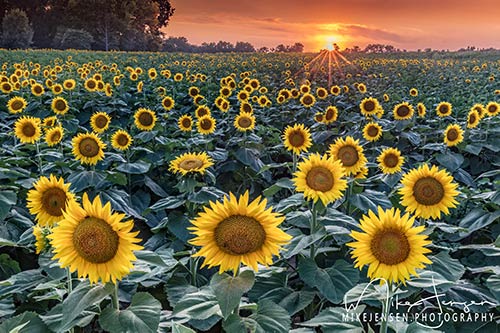 Then the magic happened, all the selfie seekers left and I had the place to myself.  No chatter, squeals and screams.  No one tramping through my canvas.  The photo on the left was made under a full moon.  The moon had come up behind me but had still not washed out the dark blue sky or the stars.  It was the perfect, natural soft box!
The next year, as I was teaching a workshop, the conditions were perfect for the "iconic" shot so I went for it!  Took the bracketed shot on the right standing on a ladder with a full frame camera and a 16-35 lens.  Boom!  It has sold as well as the one on the left.
Getting Close With a Macro and a Telephoto Lens
---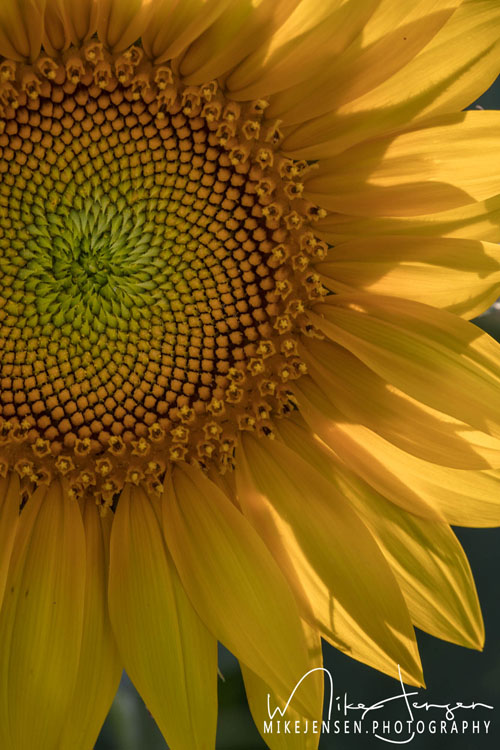 ---
Shot at ISO 800, f11, 1/250th with a macro lens.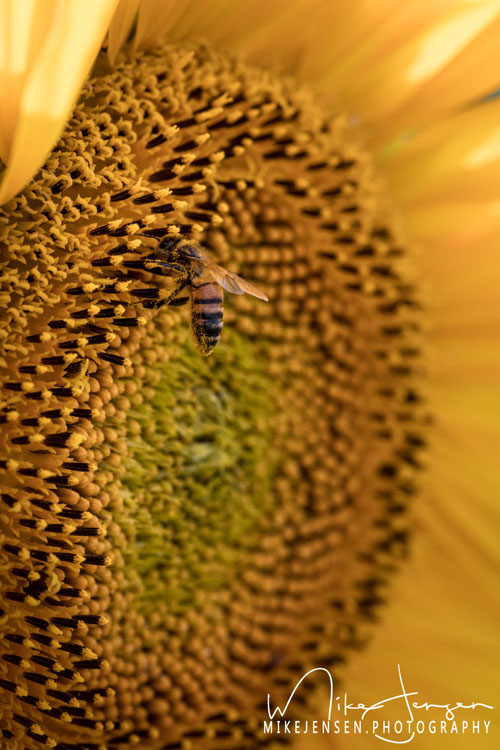 ---
Another macro lens shot. This time ISO 1000, f8, 1/250sec. Notice the bee is sharp, right in the power point and the background falls off.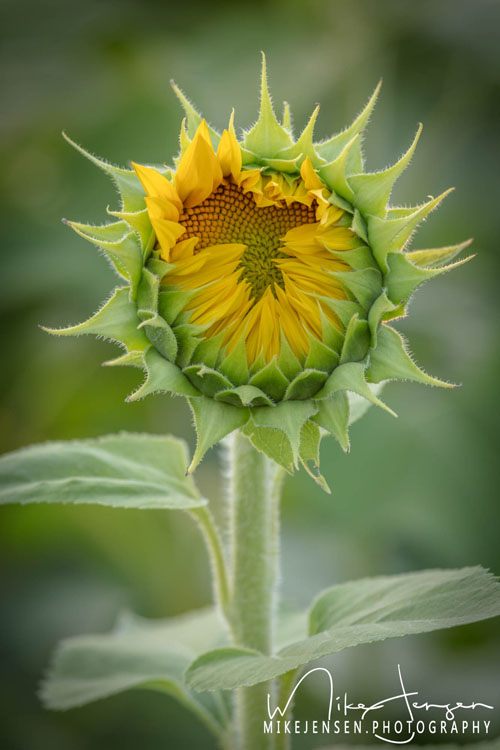 ---
This is one of my favs.  A nice use of bokah right after the leaves.  This shot at ISO 100, f8 1/60sec with a 100-400 lens at 400mm.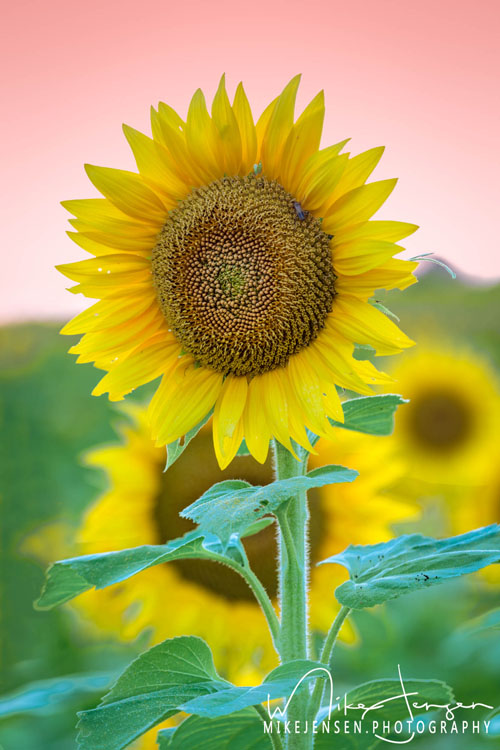 ---
Another telephoto shot at dusk. ISO 100, f5, 1/20sec at 200mm.
---
I always try to remember that when there is good light in front of me, there's probably good light behind me.
---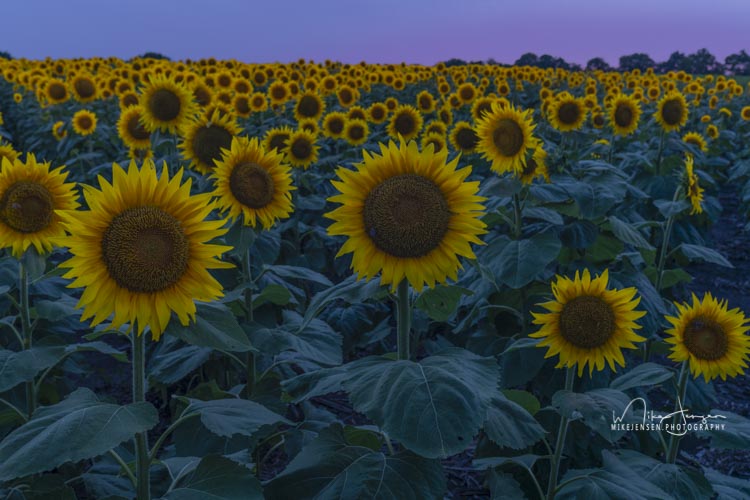 ---
ISO 400, f8, 20 seconds with a 16-35 lens at 35mm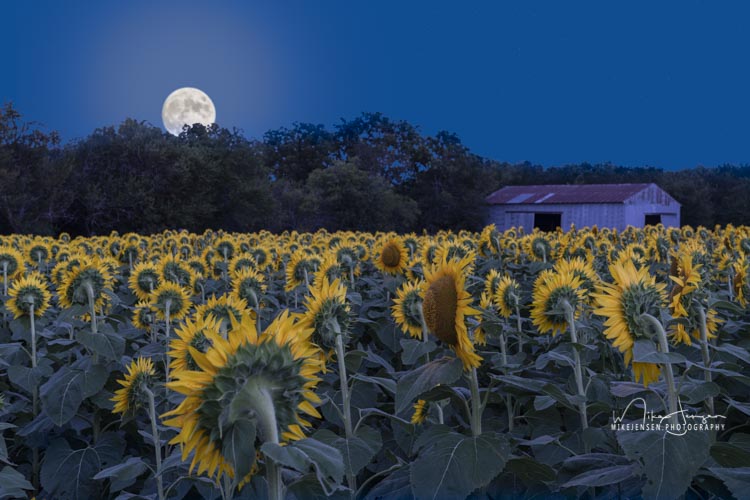 ---
This is what was happening on the back side of the shot on the left.  I had set up the shoot the rising moon. Got that shot then turned around and shot the image on the left.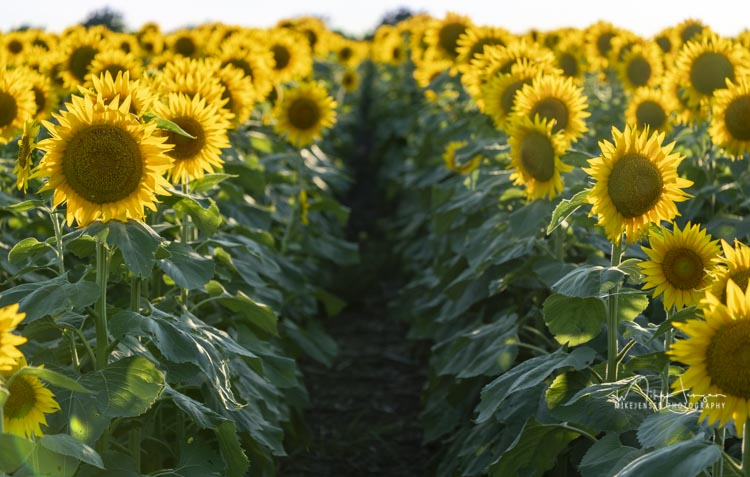 ---
Here I'm using a 100-400 lens to do a wider shot.  Taken at 100mm but shot at f4.5 to only get a few rows in focus.  It follows the furrow up the middle as a leading line.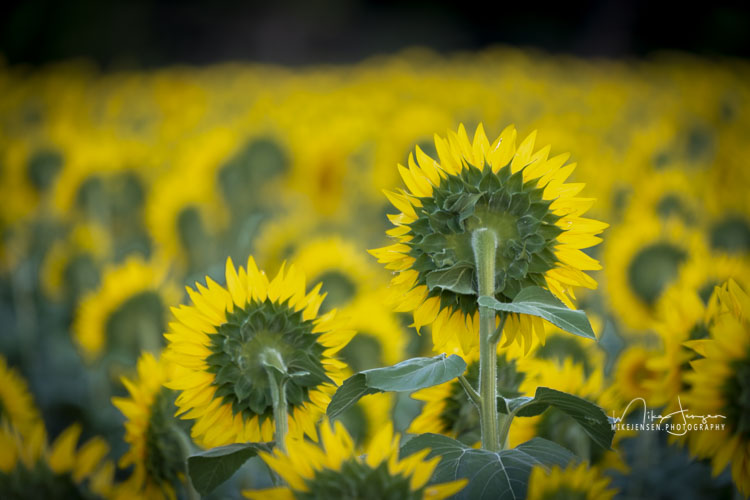 ---
I took this purposely to demo that you don't always have to be shooting the front of the sunflowers to get nice, pleasing shots.