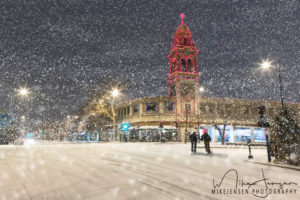 The famed Kansas City Country Club Plaza comes alive from Thanksgiving to mid January with the lighting of miles and miles of holiday colored lights.
This, of course brings the photographer out in almost everyone with a DSLR to a smart phone. 
With tens and probably hundreds of thousands of images taken annually you have to come up with something unique to catch the eye in the Kansas City viewer. 
My goal was to not only catch the beauty of the Plaza and it's lights but the beauty of night photography during this amazing time of year.  Oh, and a big snow storm is on the wish list too!
So, the biggest issue in shooting the Plaza is two fold. 
How do I make my shots different, and

How do I manage White Balance.
Now, WB is a BIG deal in night and urban photography.  Why?  Because many cities have these old lighting systems that really give off a warm, yellow cast to the photo.  Some may like it, but it's not as the eye sees it usually so I want to correct it.  The cities that have converted to newer, LED lighting have a very cool, blue cast and you have to correct for that as well.  Combine that with the color of the holiday lights and you need to be spot on. 
To make my shots unique I decided to include starbursts on the street lights as well as other lights, and I decided to expose for the stars as well.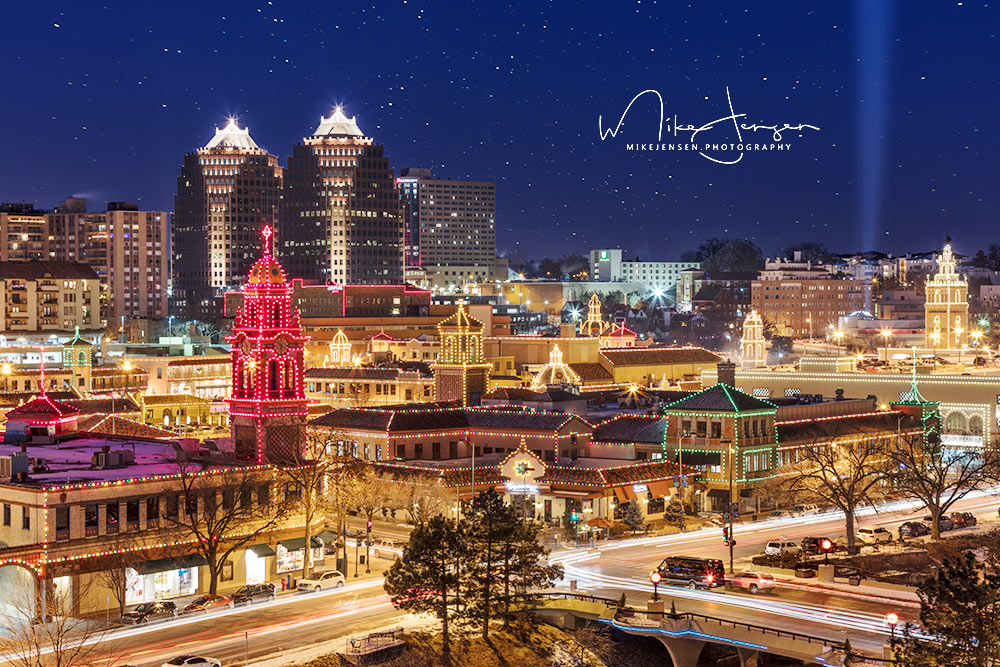 Now, you can't really do the Plaza Lights justice with just one visit.  You need to go back several times.  On follow up trips I have been able to secure a room at the Intercontinental Hotel and shoot the plaza from there.  It was awesome!
I also like to capture the people, the carriages, the cars whizzing by!  It kind of adds to the frenzied feeling of the holidays!